AudioMotive – Ottawa's car window tinting experts. Our window tinting/window films are engineered to enhance your vehicle's appearance, provide the performance you demand, and protect your investment. All of our car window tinting films are known for their quality, colour stability, and patented scratch-resistant coatings. They're durable and virtually maintenance free.
Get a Quote to Tint Your Ride!
Auto Tinting: Automotive Style & Appearance
Customize Your Ride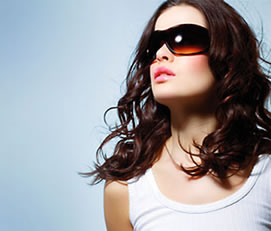 Do you want your vehicle to stand out from the crowd? Whether you want your vehicle to look classy or sexy, our car window tinting films can help make that happen. In fact, when you have window film professionally installed on your vehicle, you not only get the look you want but you also get a high performing, durable film.
With AudioMotive's exclusive range of window tinting films available in a variety of colours and shades, you can choose a look for your vehicle that truly complements your personality.
Window Tinting Enhances Style without Sacrificing Performance
Auto enthusiasts agree that LLumar films are the most stylish films on the market. But you don't have to sacrifice style and appearance to protect yourself and your investment. With LLumar you can count on:
Colour-stable films that never turn purple
Absolutely no unsightly bubbling or peeling
A wide selection of colour tints and shade choices
Compatibility with factory tints
Durable scratch-resistant surfaces
Added privacy for you and your valuables
A noticeable decrease in glare — as much as 90%
A cooler, more comfortable interior
All of our auto window tinting films are professionally installed by highly trained technicians and feature a factory-backed warranty.
Get a Quote to Tint Your Ride!

Car Window Tinting: Control Heat, UV & Glare
Uncomfortable heat, distracting glare, and faded interiors can ruin the resale value of your investment. At AudioMotive our solar control films will keep your car's interior cool and comfortable.
Automotive Film with Solar Control
When it comes to selecting the proper window film for your vehicle, the market is vast. But you want more than options. You want the right option. Choose LLumar window film to provide the ultimate performance.
Auto Window Tinting Solar Protection
The sun's rays can cause a car's interior to become unbearably hot. Installing a high performance window film can reduce your car's interior surface temperatures by as much as 16°C (29°F) creating a more comfortable ride, lessening the burden on the air conditioning system, and saving fuel.
Ultraviolet (UV) rays can cause damage to a vehicle's interior — and to human skin. All AudioMotive window films with UVShield™ technology form a protective barrier that blocks up to 99.9% of UV rays, which keeps your car's interior looking newer, longer. It also shields you and your passengers from UV exposure that can contribute to skin cancer.
Automotive Safety and Security Window Film
Traffic accidents happen every day, even to the most responsible drivers. In a split second, lives can be changed. In a side-impact collision:
Unprotected side windows can easily shatter, projecting glass shards into the car.
Glass shards can cause significant lacerations and eye injuries.
The opening from the shattered window increases the likelihood of passengers being thrown from the car — the leading cause of death in traffic accidents.
LLumar safety and security window tinting film provides a strong, protective barrier between you and the glass in the event of an accident. With LLumar, the window may still break, but the glass fragments adhere to the film.
Car occupants are shielded from dangerous flying glass shards.
Passengers are protected from intruding accident debris
Flying glass is contained and does not interfere with side airbag performance.
Have confidence in LLumar's window tinting/window films protection – every time your family is in your car.
Window Tinting Protect Your Valuables
In less than three seconds, a potential thief can smash your car windows and rob you of your valuable possessions. This can be particularly dangerous if you are in the vehicle during the attack.
All our window tinting/window films at AudioMotive are the best defense against a "smash and grab" attack.
By holding broken glass in place, window tinting/window film slows access to the vehicle interior.
The increased time to break-in and additional noise call attention to the thief.
If you have children are in the vehicle during an attack, you'll have more time to get them to safety.
Don't be a victim! Protect your family, yourself, and your valuables with Window tint from AudioMotive.
Quality
To ensure lasting quality, all AudioMotive window tinting/window films are professionally installed by highly trained technicians
Get a Quote to Tint Your Ride!