Auto Car Starters- the ABC's of Safety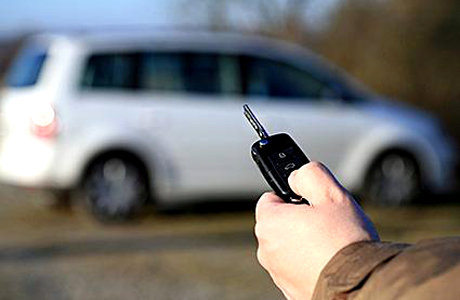 Automatic Car starters speak convenience, comfort, efficiency and safety.
There are many features that make car starters a popular option for drivers. In addition, there are many different options and features. Car starters range in price from $50 to $450 depending on the make of your vehicle and the features available.
Some people may have concerns about the safety and integrity of a remote car starter. However, you need not be concerned about theft or not having control of the critical functions of your vehicle. Not just convenient, you can be assured that there are various features of auto starters that ensure they are safe and reliable for the driver and their family.
Safety ABCs:
A. First, your car will flash parking lights once to let you know that they have received the transmission between the remote and the vehicle. What this means for you is not having to worry about forgetting to double click the car lock, or second-guessing yourself once you've stepped away from your car.
B. Next, the car will never start unless the auto starter has confirmed that the vehicle is in a park gear position. It will not start otherwise.
C. If you forget to shut of your vehicle for any reason, whether you just returned home to change or in the shop picking up some last minute item, or end up running the vehicle for too long, the module will automatically shut off for you. You initially program the length of time when shut off happens. So, idling is minimized.
Your car won't lock automatically. However, to ease any your worries, auto car starters are equipped with intelligent design to avoid any possibility of theft or loss of control over your vehicle.
You would never consider running your car on with the keys in the ignition, for the convenience of warming up the car. Only an auto starter will allow you to do this safely. Doors are locked, and with no key in the ignition it won't allow anyone to drive away with your car. For even more security, if anyone touches the break pedal without a key in the ignition, the engine automatically shuts off. Lastly, many vehicles operate with a factory anti-theft system and auto car starters will not impact this safety feature –even more reassurance for you!
Driving can be a real joy with an auto car starter. Your safety is a top priority and will not be jeopardized with an automatic car starter. It's best that the car starter is installed with the help of an authorized direct dealer, who will help to ensure that all safety precautions are taken. For instance, they may advise that carbon monoxide detectors be installed in living spaces near to your garage.