How to Use Automatic Car Starters Safely
Tips for These Modern Car Components in Ottawa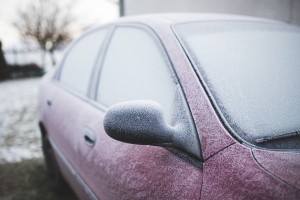 Canadian drivers know that our weather comes with a few obstacles, from slippery roads to icy windshields to both freezing and scorching temperatures. As a result, there are a few modern car components in Ottawa that consumers look for to make Mother Nature a little more bearable. For many Canadians an automatic remote car starter is at the top of this list. Automatic car starters are normally installed for convenience – they can help heat up and cool down a vehicle to make driving a more comfortable experience. While most automatic car starters have built-in safety features, these tips will help you get the most out of your new system:
1. Always Idle Outdoors
Automatic car starters turn your engine on so that when you enter the vehicle the heating or cooling system has already had a chance to warm up and begin working. The problem is that leaving your vehicle running, or idling, causes your vehicle to emit carbon monoxide – a colourless, odourless and tasteless gas that can be toxic to humans. In order to avoid inhaling too much carbon monoxide, it's best to idle outdoors where the gas won't accumulate as densely.
2. Check out Anti-Theft Features
While theft might seem like a risk to those new to remote starters, most systems are actually very safe. Just make sure when choosing an automatic remote starting system you look into any and all anti-theft features; for example, many remote car components in Ottawa will shut the vehicle off as soon as the brake pedal is engaged. It's also a good idea to make sure that the system won't compromise any factory anti-theft components already installed in your vehicle.
3. Set a Timer
Most automatic car starters will come with a timer, usually with options ranging from 10 to 60 minutes. Choosing the best setting for your needs will help you maximize the efficiency of your system.
4. Understand How It Works
First things first, you need to know what will turn your vehicle on. It might be a good idea to choose a system that requires the push of a few buttons so there is no risk of it being accidentally set off in your pocket. Secondly, you'll need to figure out what turns the system off; for example, some automatic car starters are made to disengage when the hood is up so there is no danger of it starting when your vehicle is under maintenance.
While technology can't stop Mother Nature, there are many car components in Ottawa that can make driving in harsh conditions a little easier. Though technology is always susceptible to error, choosing the right system for your needs and understanding how it works will help you enjoy all the convenience without any of the risk.