Car Stereo 101: Terms and Gear You Need To Know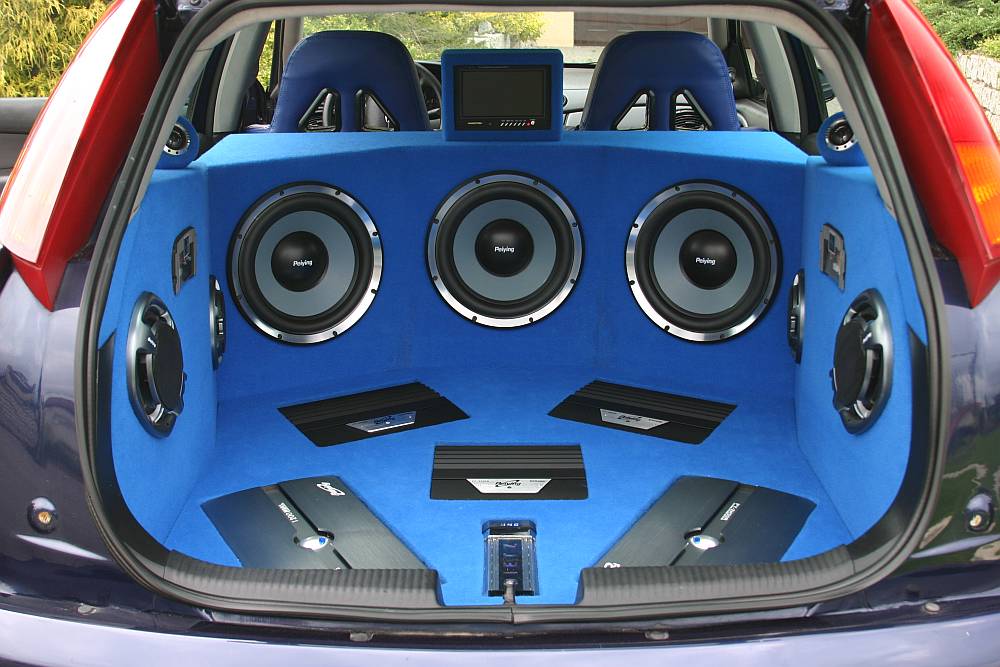 Your Guide to Upgrading Car Stereos in Ottawa
With today's technology, there are many possibilities for car stereo upgrades. You can improve sound quality, have a hands-free phone in your car, or opt for all the extra bells and whistles.
To save on manufacturing costs, many car sound systems lack quality components. This affects the sound quality of music and other audio in your car.
An upgrade of one or all sound system components will improve the quality of your car stereo's sound.
Read this guide and contact car stereo experts for help upgrading car stereos in Ottawa.
Sound System Components
Head Units
The head unit is at the centre of the car stereo system. Found in the dash, the head unit is often referred to as the radio tuner or stereo. It's essentially the brain of the stereo, where music is actually played.
It allows the driver to choose music, adjust volume, and control the entire stereo system. The head unit sends audio signals to the amplifier to help create sound. Head units with built-in amplifiers are also called receivers. Typically, a head unit features a display screen, CD player, AM/FM radio tuner, and in some cases satellite radio.
These units display the name of the artist and title of the song playing. Increasingly, head unitsThere are also aux and USB inputs and Bluetooth capabilities to connect devices. These are useful for hands-free phone use while driving.
Video head units—or infotainment systems—are becoming more popular in vehicles. These display a variety of information, including:
GPS navigation,
Rear-view video from a backup camera,
Climate control details,
Speed,
Fuel usage,
And a variety of other functions.
Video head units use LCD screens and may also play DVD and Blu-Ray discs. The type of head unit you choose depends on the features you want, not to mention the sound quality you're looking
Amplifiers
Amplifiers receive audio signals from the head unit. Amps enhance and, you guessed it, amplify these signals so they can create sound through the speakers. Amplifiers do exactly what their name suggests!
To save space, many vehicles combine the amp and the head unit into one convenient piece of technology. There are trade-offs when using an all-in-one unit. OEM (original equipment manufacturer) audio systems frequently use separate amps.
Head units with built-in amps produce 5 to 15 watts per channel, on average. But for advanced stereo systems, a larger, more powerful amp may be installed in the trunk or rear of the vehicle. External amplifiers can produce 50, 100, or more watts, a significant increase compared to all-in-one units.
What's the real advantage, though? It's easy: external amps produce a cleaner sound at higher volumes. Stock stereo systems tend to distort as volume increases. As you increase the signal going through an amplifier, distortion becomes more likely.
Speakers
Amps also convert the electrical energy of audio signals into mechanical energy. This energy then causes the cone in a speaker to vibrate, moving back and forth, and displacing air. This in turn outputs the sound waves that we hear.
Car audio systems typically have at least four speakers, and these are usually full-range. While full-range speakers save on space, the sound quality is limited, so speaker upgrades are quite common. Upgraded speakers may include a sub-woofer, ideal for deeper and lower bass frequencies and response. They may also combine a woofer and a tweeter into a single coaxial speaker.
Testing Sound Quality
Not sure what part of your sound system needs an upgrade? Try this:
Sit in your car with the doors closed and the windows up;
Play a CD and turn up the volume—but don't hurt your ears; and,
Listen for sound clarity. Do you need to adjust the treble? How is the bass quality? Is it hollow sounding? Is there distortion when you turn up the volume?
Any sound quality concerns can be addressed with a stereo system upgrade. And while you're at it, consider adding on some extra features that you've always wanted for your car.
Upgrading Your Car Stereo System
If you're on a budget, start by replacing the speakers first. You can easily upgrade components one part at a time. But you have to make sure they'll work well with existing head units and future ones.
For video head units, it's possible to upgrade the sound without touching the head unit. But consider the help of professionals for this type of work.
First, you will need to replace your speakers with premium speakers. These are made with long-lasting, high-quality materials. These will likely sound much better than your existing speakers.
Next, you'll want an amplifier that uses speaker level inputs. Your existing amp probably uses line level inputs. The difference is that speaker level inputs allow for higher volume without distortion.
You can install sub-woofers to improve bass. And consider a digital sound processor to enhance the sound.
When it's time to replace your head unit, consider the features you want. Make sure your head unit is suitable for your new amp and speakers.
You can replace the head unit on your own, but you must be very careful to avoid hurting the car's resale value. If you do opt for DIY installation, you must look for the wiring harness that plugs into the factory wiring. Some will plug into your new head unit, making installation easier. But if your system needs rewiring, this job is best left to the pros.
Car stereo experts in Ottawa have a variety of sound system components to choose from. They can help you decide which components will suit your needs. Even if you want to install one at a time, you can ensure it's done the right way with professional installation.