Car Window Tinting Best Practices : Do You Know The Laws?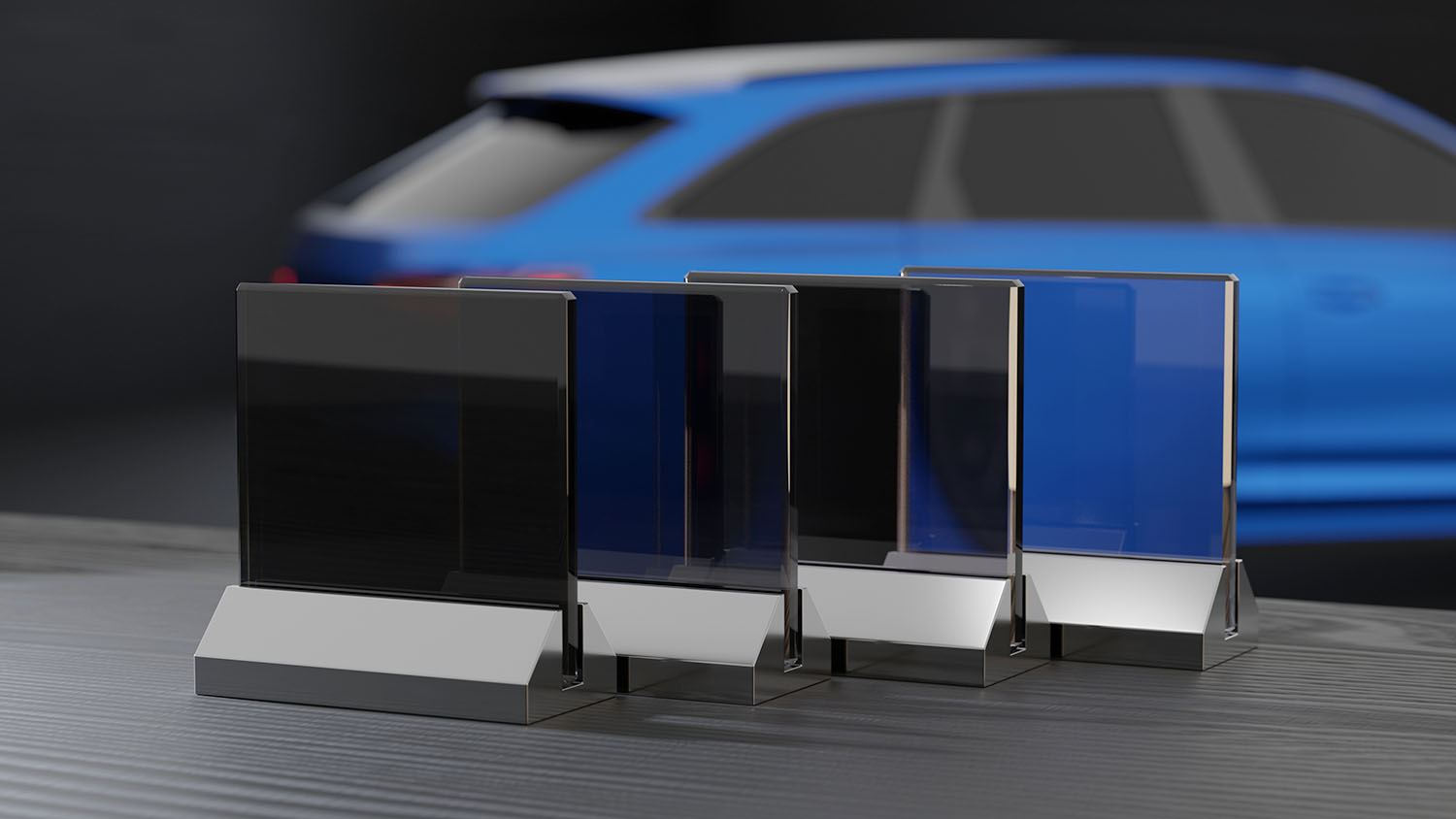 Living in Ottawa, is a bit of a unique situation. We're a border city in that another province, Quebec, is just a stone's throw away from us. This means frequently, or not-so-frequently, we'll find ourselves in taking a hike in the Gatineau Trails, or maybe taking a day trip to a lovely spot like Chelsea. A friend of mine lives in Ontario and has a car with Ontario licence plates, but was recently travelling to her family cottage in Quebec. On that drive she was pulled over by a Quebec police officer who said her auto tinting was too dark under a new Quebec law. These weren't after-market tints, it was auto tinting issued when she bought the new car, but that didn't matter. She was issued a $150.00 fine and was left wondering how she could have bought something legally in Ontario and have it be illegal in Quebec.
So in light of that infraction I thought it best to review just what the differences are between Ontario and Quebec car window tinting laws.
Ontario auto tinting
Car window tinting in Ontario is pretty subjective. Auto tinting laws are governed by the Highway Traffic Act in s. 73 and 74, and say that the windshield or any of the driver side windows can't be coated with any spray or colour that might obstruct the driver's view of the road or a view from outside to the interior. Essentially, you need to be able to easily see outside and other people (mainly police) have to be able to see who's inside. Ontario doesn't specify a percentage of tint, so that's where the subjective aspect comes in. It's up to the police officer looking at your car to determine whether they can adequately see in or not and whether the car window tinting is too dark or not. That's a bit of a scary prospect, but trust a professional with your car window tinting and you should be fine. It's their business and they know what's what.
Quebec auto tinting
Quebec's auto tinting laws are much less subjective. They actually provide a specific percentage of tint that your vehicle is allowed to have. When measured with a photometer (an instrument that measures light intensity), your car window tint needs to allow 70% of light through. While I'm sure most motorists don't have a photometer handy, rest assured most police offers. So just like in Ontario, trust a professional with installing your car window tinting so that it's in compliance with the law.
Most of the time you can assume that something that's legal in Ontario is legal in Quebec. But those smaller provincial or municipal laws can vary just enough that they continue to be tricky; auto tinting just so happens to be one of those things.