Choosing Ottawa Car Audio Kit Stores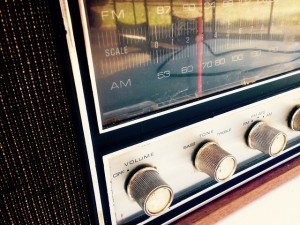 Are You Buying Your New Car Stereo for the Right Price?
Car audio kits have come a long way since the days of 8-tracks and cassette tape players. With all the technology available today, there are many more options for car owners than ever before. You can now install car stereo systems that incorporate brilliant features such as Bluetooth, satellite radio, and even hands-free calling—not to mention amazing sound with warm, deep bass and soaring treble. There are so many options and also many car audio kits stores in Ottawa. How do you pick something that's just right for you, and where do you find it?
Read Reviews
The internet has significantly changed the way people express opinions and the way businesses build their reputations. A few bad reviews can really change the amount of customers a store receives day to day, while good online reviews can increase numbers significantly. If you want to find out the best car audio kit stores in Ottawa, go online first and read customer reviews about store experience, customer service, and the quality of the products sold. Reviews can be very helpful, but also remember to weed out the "trolls." Some people post bad reviews just because they had a bad day, or did not really understand how the products are supposed to work. Make sure you only follow the reviews that are sincere.
Word of Mouth
It's always best to follow up with some real conversations. Ask some of the people you know if they have had any experience with buying or installing a new car stereo, and where they did it. There are a few car audio kits stores in Ottawa and chances are, at least a couple of people in your circle of family and friends have been to them.
Compare
No matter what you're buying, the smart thing to do is shop around. New car stereos are not cheap, and the last thing you want is to pay full price for something, only to find out it's on sale across town. When you really want a product and are excited to finally be able to buy it, it is very tempting to buy the first one you see, but be smart and wait. Even if it's on sale, it won't disappear in the time it will take you to go online and compare prices. You can even ask if they will put it on hold for you for a couple of hours.
Talk to the Staff
The best way to gauge the professionalism and expertise of an Ottawa car audio kit store is to talk to the staff who work there. Ask them important questions and make your expectations clear—they may be able to help you choose the best product for you and your budget, and guide you through how to use it too.