Common Misconceptions about Subwoofers and Car Audio Systems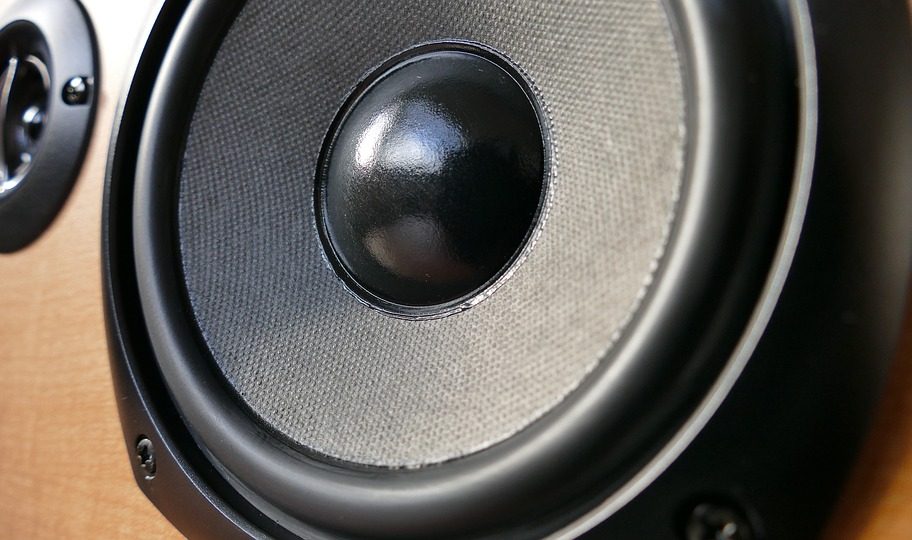 Dispelling Common Myths about Car Subwoofers and Car Stereo Systems
When researching car audio equipment, the average consumer will likely come across some misinformation that can affect major decisions regarding their car audio systems.
With so many components that make up a car audio system, there are bound to be different beliefs and methods for making upgrades to a car stereo system. And with so much conflicting information, it can get confusing.
So to help clear up some of these misunderstandings, here's a look at the common misconceptions surrounding car subwoofers and audio systems.
Misconceptions
You Don't Need a Subwoofer
If you want your car audio system to have the best possible sound quality, then you do need a subwoofer.
A subwoofer is a low-frequency speaker cabinet that fills in the deep bass that is usually missing from the main speakers in an audio system. The deep bass produced by subwoofers is a sound frequency that is too low for most car stereo speakers to handle or reproduce.
With a subwoofer, your audio system will be able to reproduce the full-spectrum range of sound frequencies, adding depth and richness and improving the sound of all the music you listen to, not just some genres of music.
Your Car Isn't Large Enough to Accommodate a Subwoofer
Not all subwoofers are large and bulky, and not all need to go in your trunk. There are many ways to incorporate a subwoofer into a car audio system without taking up too much space.
So even if your car is small, car audio experts will find a way to install a car sub without impacting sound quality or taking up too much space.
Various space-saving subwoofers include:
Shallow-mounted subwoofers under seats
Compact powered subwoofers that don't have a separate amplifier (aka self-amplified car subs) that are also small enough to fit under a seat
Small free-air subs that can be installed in a door panel or on a rear deck
Vehicle-specific subs that blend into your car's interior with taking up a noticeable amount of space
You Can't Upgrade Your Car Stereo System
A factory car stereo system can certainly be upgraded, even if you have a modern in-dash stereo linked to your heating, air conditioning, GPS, and other electronic systems.
While you may not have the expertise to upgrade your car stereo system on your own, a professional can make these upgrades for you, adding new components—amps, subs, and speakers—to your system while working around your factory radio, and even enhancing it with factory system expanders—e.g., for iPod and Bluetooth adapters, satellite radio, and CD changers.
Car audio specialists can perform custom installations for your car audio system. So whether you just want to upgrade your speakers, or you want to upgrade the whole system, these specialists have the tools and expertise to install a new, better-sounding audio system in your car.
Subwoofers Must Be Broken In Before They Sound Good
A common myth is that subwoofers need to be broken in for several weeks before they will sound good. But it only takes a few minutes to break in a new subwoofer and have it reproduce the deep tones.
If your subwoofer still sounds bad after using it for a few days, then there is something wrong with the design or tuning of your audio system.
More Speakers Means Better Sound Quality
While more speakers will increase the volume of the sound in your vehicle, additional speakers alone will not necessarily improve the sound quality. If anything, more speakers could cause speaker interaction issues when the sound waves that each speaker produces meet.
As a result, your system could experience peaks and dips in sound. This is why many car audio specialists say that less is more when it comes to creating exceptional sound quality.
So instead of adding more speakers to improve sound quality, add a subwoofer.
Why You Should Invest in A Subwoofer
There are many reasons why you should invest in a subwoofer. Subwoofers are one of the most important speakers in a car audio system. A subwoofer will help relieve the bass load that your car speakers carry, improving the overall sound of your audio system.
Since bass uses up a larger speaker capacity than any other sound frequencies, your car's factory speakers may not be strong enough to handle your desired level of bass in your music.
Without a subwoofer, the bass could distort or damage your audio system, putting a car's smaller factory speakers at risk of being blown out.
Aside from protecting your existing speakers, a subwoofer will take your music-listening experience to the next level, providing a full range of sound so you can truly enjoy all of the sound frequencies in your music, not just high and mid-range notes.
Do you need a subwoofer? Yes, if you want to enjoy these exceptional subwoofer benefits. So consider these dispelled myths about subwoofers and car audio systems, and visit your local car stereo experts for help choosing the best subwoofer for your vehicle and audio system.