How to Leverage Expertise from Your Local Car Components Expert in Ottawa
Choosing Custom Wheels for Your Car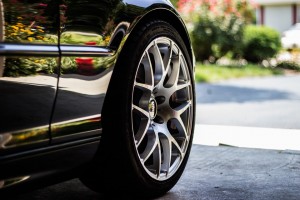 When it comes to adding a bit of style to your car's design, custom wheels are the way to go. You could buy stock, but with custom, you're able to add a bit of your own personality to your car. It's a worthwhile investment, however choosing custom wheels can also be a bit overwhelming.
Getting The Right Size
Aftermarket wheels come in a variety of sizes. You can get larger wheels, which will change the look and feel of your car. However, it's important to know that larger rims can be more expensive and they do have an impact on how your car rides. You also have the option for wider wheels. They offer better traction. Either way, you'll also have to find larger tires for your new rims. When shopping for custom car components in Ottawa, consider the maximum sized tire when you make your choice. You can then look for the right rims. It doesn't make sense to buy the rims first if you can't find tires to fit them.
Bolt Spacing
Your new rims need to fit the bolt pattern on your car. Cars all have 3, 4, 5, or 6 bolts. Once you determine the number of bolt holes you need to have on your wheel, the next step is to calculate the distance between each bolt. Imagine ordering custom car components in Ottawa and realizing that the wheel doesn't fit your car. The calculations can be a bit tricky. A Custom Wheels Simulator can help you determine the right rim choice for your car needs. You'll also want to know your wheel's maximum load, to make sure it's a good fit, and the backspacing. Talk to a local expert in car components in Ottawa to get answers to your questions.
Your Wheel Finish
Finally, you'll want to decide the finish of your custom wheels. This is where a simulator and wheel finding tool can really be helpful. It will allow you to see different finishes and how they will look on your car. What are the options? Painted alloy, chrome of course, and stainless steel are the most common finishes that you'll find. Spokes are another design consideration as well.
Custom wheels are an investment. Take your time measuring and assessing the size you need for your particular car. Using those specifications, you can then search the designs and styles that fit your personality and the look you want for your car. Check out your local car components store in Ottawa or use a custom wheels simulator online to help you find what you're looking for.