Auto Tinting Can More Than Just Pimp Your Ride!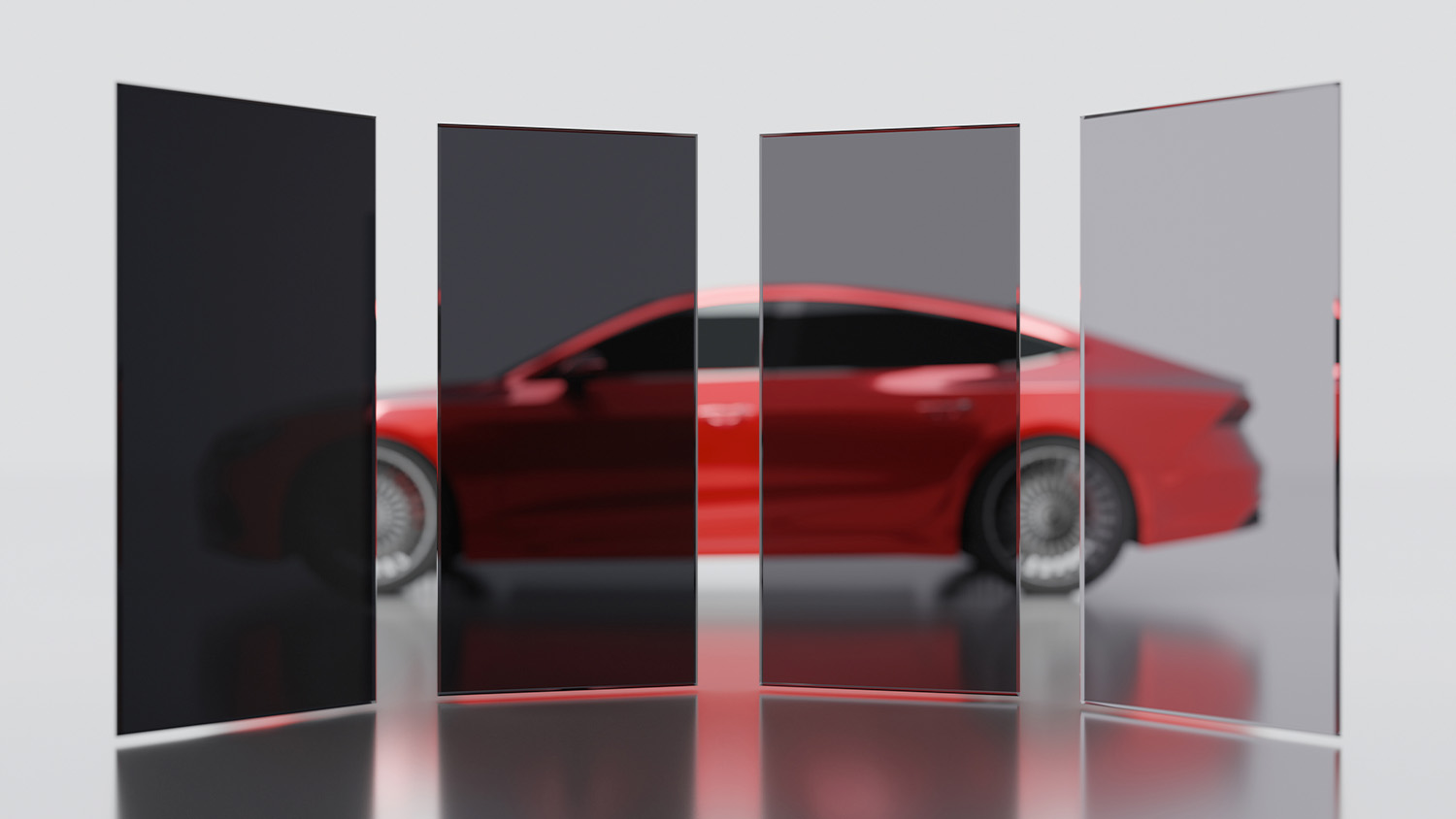 You just bought your dream car, and you've literally named it and everything. Or maybe you have an older car that has aged a bit. Regardless of the car's age, we can all agree passenger safety is your main concern. From looks to security, there are many good reasons to consider auto tinting your car.
Ontario's Auto Tinting Window Regulations
Before tinting your car, consider some rules. When it comes to window tinting, choose your tint carefully! The Highway Traffic Act doesn't have specific rules governing auto tinting, only stating it shouldn't obstruct the driver's view of the roadway or vice versa.
Basically, you need to choose a tint which does not prevent someone from seeing the front seat. Dark tints could be desired, but it could mean a fine. Yikes! Be sure to talk to a window tinting installer to determine a range of acceptable tints.
UV Protection
Most window tints block harmful UV rays. Bonus! You can relax knowing you'll be protected from the sun. One common concern is the idea tinted windows might cause a dark and gloomy view, which is not the case in many instances. You have the option of choosing from varying degrees of tints, and many of them are almost completely unnoticeable!
Reduced Summer Heat
I always hate the moment when you first enter your car and it's burning hot. It's especially warm in the summer, when your car can reach up to 5 times the outside temperature. Sometimes, putting on sunshades is too much of a hassle.
Auto tinting is one of the fastest ways to reduce heat gain inside your car. It's installed in just a few hours, and its permanent. Your wallet will thank you since auto tinting will reduce the need for blasting your air-conditioning and you will save money on gas.
Prevent Break-Ins
Window tinting helps hide your valuables, which deters thieves from breaking in. Secondly, window tinting also prevents car break-ins by strengthening the glass. Rather than shattering into pieces, tinted glass holds in place when smashed. The result is a much longer time needed to break your window. With a car alarm and resilient glass, no one will want to stick around to steal or break into your car.
Minimize Car Crash Impacts
OK, I'll admit, the chance of having your car smashed and robbed isn't particularly high. But something which does happen more frequently (unfortunately) are car accidents.
Window tinting your car provides an extra layer of protection by minimizing car crash impacts. Tinted windows won't prevent glass from breaking, but it will hold shards of glass in place. Because of this, auto tinting prevents severe injuries from airborne glass shards. There is a lesser chance of being thrown out of the car, which is the leading cause of death from car accidents.