Remote Car Starters:
There's An App For That
The Pros and Cons of Smartphone-Enabled Automatic Car Starters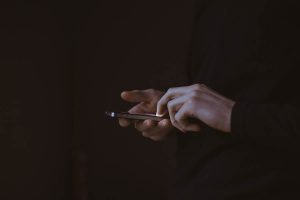 With winter just around the corner, it's, unfortunately, time to start thinking about winter driving. From scraping ice from your windows to slow commutes in the snow, you're probably dreading the upcoming winter driving months.
But there are ways to make your winter driving experience better. Automatic car starters are one of the best ways to stay warm and comfortable this winter. With these remote car starters, you can start your vehicle from the comfort of indoors so it will be nice and toasty when you're ready to drive.
Heating up your car in advance is also good for your car's battery in the cold weather. This also allows all the ice and snow to melt off, so you don't have to waste time, energy, and warmth clearing off your car.
Remote auto car starters allow you to start and heat up your vehicle from the comfort of your home or work. They also make it easier to unlock your car, so you can enter your car in a hurry with the tap of a button.
A nd now there are even smartphone apps that act as auto starters. But like with anything, it's important to weigh the pros and cons of products before committing to just one. So to help you decide whether a traditional auto starter or a smart system is best for you and your vehicle, consider the following info.
How Do Smartphone Car Starters Work?
To use an aftermarket app-enabled auto remote starter, you first need a car remote system installed in your vehicle. Next, you will need to download the corresponding auto starter app on your smartphone.
Using a cellular network, your smartphone will send signals to the system in your car. And this system will also send signals to the app on your phone, notifying you of your car's location and status, such as when your car is in being broken into.
As with traditional automatic car starters, apps allow you to lock, unlock, and start your car, as well as turn on the heat or air conditioning without having to step foot outside. These app-enabled starters offer plenty of cool features. However, the type you decide on will depend on your personal preference, budget, and whether you have a smartphone (such as an iPhone) that is compatible with the app.
Pros and Cons
Aftermarket app-enabled auto starters have plenty of cool features to make your life as a driver and car owner much better.
Pros
Much larger range—virtually limitless—compared to traditional range starters.
GPS to locate your car—this comes in handy when your car is parked in a giant parking lot, or if someone steals your car.
Security notifications if someone is trying to break into your car. No matter where you are, whether down the street or across the country from your car, you will be notified on your phone.
Can unlock a car for a loved one who tends to lock their keys in the car, even if they are far away.
Become a member of the Motor Club—in case you ever need help on the side of the road, such as with a flat tire change or a tow.
App is compatible with smart watches, so you can use your watch as a remote starter too.
Can set parameters for your vehicle so you are alerted if your car goes outside of a designated area or enters a restricted no-go zone.
Some apps offer smartphone integration alongside standard key fobs, so if you ever lose cell service, you'll still be able to start your car with the fob.
Cons
Requires cell coverage, so if you're in the middle of the country without any cell service, you likely won't be able to use the app to start your car remotely.
Is more expensive over the long run due to the monthly subscription.
Requires a compatible alarm and remote starter system.
Is A Key Fob or App the Best Option?
If you're unsure which option is best for you, weigh the pros and cons of an app-enabled auto starter. While they offer many convenient features, they may not always work, especially in rural locations. You might want to consider investing in both a key fob and an app-enabled system to get the best of both auto starters.
Why Are Some Phone-Enabled Starters A Subscription Service?
Since app-based remote starters connect to cellular networks, you may have to pay a monthly subscription for this service. This is just like paying for your own cell phone service. However, the monthly subscription cost isn't too expensive. It typically ranges from around $10 to $25 per month.
Automatic car starters make life a lot easier, especially in the extreme heat and cold. So whether you're interested in a smartphone app, a traditional fob, or both, consider how these systems will keep you and you vehicle warm and safe this winter.