The Benefits of Integrating Automatic Car Starters in your Vehicle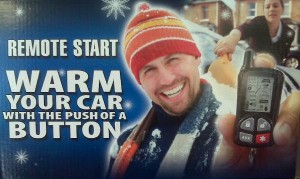 Whether you live in a cool or warm climate, owning a remote car starter can come in handy. The numerous benefits associated with automatic car starters are truly worth the price you pay to have one installed in your vehicle. Most people think of auto starters and immediately think that they benefit only those who live in cold climates, but they actually provide benefits to people who live in hotter regions as well. Having automatic car starters installation in vehicles can provide additional comfort, higher safety rates, higher resale values and even reduce the damage brought upon your car's engine. With automatic car starters being widely available at affordable rates, it's truly worth the investment.
Remote Starter Benefits
One of the main and most commonly known benefits of owning automatic car starters is that you get to enter your car that is already pre-heated during the cold months. The same goes for summer months; when you turn on the car with auto starters you can have the air conditioner cool the car before you enter. This benefit alone makes it worth the small investment because many people are willing to pay more for a vehicle that has an automatic starter. This allows you to higher your asking price when you decide to sell your car. Nobody likes to go to work in their freezing cold car and have to drive for 15 minutes before the car actually warms up.
Automatic car starters have many other benefits as well and one of the biggest secondary benefits is being able to reduce the strain on your engine. When you drive your car in the winter months and you haven't given it the time to warm up properly, the oil will normally flow less fluidly. Automatic car starters allow you to take off in a warmed up vehicle which gives the time for the oil to warm up as well. When you take off for work in the morning in a car that hasn't been warmed up, the oil has more difficulty lubricating the engine and this can cause incredible amounts of stress on your vehicles parts. With auto starters you are easily capable of prolonging the lifespan or your vehicle by several years.
The additional safety benefits make automatic car starters the ideal addition for any vehicle. Starting a car just before taking off during the cold winter months will require you to drive with icy windows. When using automatic car starters, removing the ice and snow from your vehicle becomes much easier and the visibility of a warmed up vehicle is superior to that of a cold vehicle. Other mechanical parts such as the brakes can also function much better when warmed up ahead of time. If you live in the Ottawa region you will definitely want to visit AudioMotive for their quality of services when it comes to installing auto starters. They are capable of providing you with competitive prices and a job well done.