The Best Car Shows in Canada & How to Prepare
Are you an automotive enthusiast looking for the best car shows in Canada? Attending car shows is a great way to connect with fellow car enthusiasts, explore new models, and support charitable causes. Let's go through some of the most popular car shows across Canada and share tips for attending these events.
We'll also show you how remote starters can help make your experience more comfortable during car shows or long drives.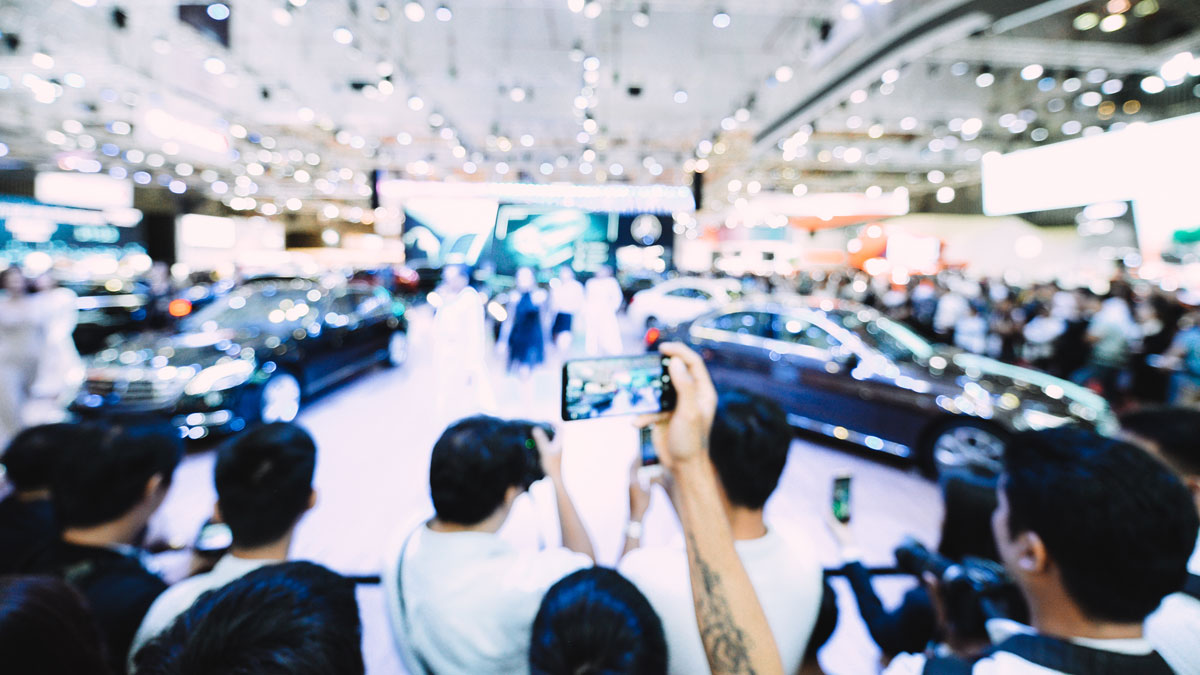 A Roundup of Popular Car Shows Across Canada
Canada is home to a variety of car shows that cater to different types of enthusiasts. From classic car shows to custom car shows, here are some of the best car shows to check out this year:
Canadian International Auto Show – Toronto, ON
The Canadian International Auto Show, held in Toronto, is one of the most popular car shows in Canada. This year, the show will feature AutoExotica, a curated selection of exotic, luxury and other supercars, and the OBLIVION, a display of 80s and 90s classics.
British Columbia Custom and Classic Car Show – Langley, BC
The British Columbia Custom and Classic Car Show is the longest-running show in the lower mainland. In addition to meeting car owners and custom builders from across Canada, you can vote for your favourites in over two dozen trophy competition classes.
Spring Thaw Show and Shine – Calgary, AB
The Nifty Fifty's Ford Club of Calgary hosts an annual Spring Thaw Show and Shine. This unofficial launch of the cruising season is held at Heritage Park, and show organizers welcome all makes and models.
Kars on King – Oshawa, ON
Kars on King is a weekend of family-friendly, car-related events held in Oshawa, Ontario. The show features hundreds of classic and vintage cars, live entertainment for adults and kids, and admission to the Canadian Automotive Museum.
Cobble Beach Concours d'Elegance – Kemble, ON
The Cobble Beach Concours d'Elegance features international automobiles on the 18th fairway of the Cobble Beach Golf Resort Community. You can also view vintage, exotic, and collectible models at the Cars, Planes and Coffee event or check out the Concours d'Lemons display that honors oddball and underachieving vehicles.
British Car Day – Oakville, ON
British Car Day is North America's largest one-day, all-British car show. Examine classic, vintage, and current models, partially restored, in-progress and concours-level cars and motorbikes. You can also shop for British-related items at the Vendor Village.
Country Cruize-In – London, ON
The weekly Country Cruize'In event occurs on Thursdays from mid-May to September at the Plunkett Estate in London, Ontario. In addition to classic cars, enjoy entertainment and food while supporting various humanitarian causes.
Highlighting the Unique Features of Each Show
Each car show has its unique reason to go.The Canadian International Auto Show is a great place to see the latest in automotive technology, while the British Columbia Custom and Classic Car Show is the perfect spot for those who enjoy seeing custom-built cars. Kars on King features family-friendly events, making it an excellent choice for those who want to bring their children along.
Tips for Attending Car Shows and Getting the Most Out of the Experience
Attending car shows can be a lot of fun, but it's essential to come prepared. Here are some tips for attending car shows and getting the most out of the experience:
Verify the admission fee: Some shows ask spectators to pre-purchase tickets, while others may require specific donations instead of buying a ticket. Double-checking the admission requirements can save you time and hassle.
Dress appropriately: Dress in comfortable and layered clothing as you'll likely be outside in the sun for an extended period. Select supportive shoes since you'll be doing a lot of walking.
Pack your camera: Prepare to take pictures of your favourite cars and share them with your friends or even on social media.
Look but don't touch: Respect the car owner's property and avoid touching the cars on display. Grease and dirt on your hands could damage a vehicle's pristine finish.
Supervise children and pets: Keep everyone safe and protect the valuable vehicles on display. Children should be closely supervised, and pets should be kept on a leash.
Support sponsoring businesses: Make purchases from the event's vendors, sponsors, and local businesses. This helps support the community and ensures future events.
Respect the event: Be polite and courteous to everyone at the show. Allow others to look at the cars and remain courteous.
Have fun: Enjoy the day, make new connections with car enthusiasts and appreciate the hard work and dedication that goes into maintaining these cars.
How Remote Starters Can Make Your Car More Comfortable During Car Shows or Long Drives
Attending car shows can be an all-day event, and sitting in a hot car can be uncomfortable, especially during the summer months. Remote starters are an excellent investment for car enthusiasts who plan to attend car shows or drive long distances. Here are some reasons why remote starters are beneficial:
Start your car from a distance: You can start your car from a distance, which means you can pre-cool or pre-warm your car before you get in.
Comfortable seats: Your seats will be comfortable before you even step in the car.
Avoid hot steering wheels: Your steering wheel will be more comfortable to hold, especially on hot days.
Protect your car: Remote starters are secure and protect your car from theft, especially if you're attending a multi-day event.
Benefits of Remote Starters for Car Show Attendees
Remote starters have been gaining popularity among car owners in recent years. They allow drivers to start their vehicles from a distance, usually with a key fob, which can come in handy for several reasons. Here are some benefits of using a remote starter during car show season:
Comfort: If you attend outdoor car shows during the summer, a remote starter can help you cool down your car before you get in, making the ride more comfortable. Similarly, if you attend car shows during the winter months, remote starters can warm up your vehicle before you get in, preventing you from freezing while waiting for the engine to heat up.
Convenience: Attending car shows often means spending several hours on the road, which can take a toll on your vehicle's battery. Remote starters can help you prevent unnecessary wear and tear on your battery by starting your car before you even get in. This can also save you time in the morning when you're rushing to get to a car show, allowing you to start your car while you're still getting ready.
Safety: Starting your car with a remote starter can help you avoid fumbling with your keys in the dark, which can be a safety concern in some parking lots. Additionally, some remote starters have built-in features like GPS tracking, which can help you locate your car if it gets stolen during the show.
Installing Remote Starters for Car Show Season
If you're considering installing a remote starter for car show season, there are a few things you should keep in mind:
Compatibility: Not all cars are compatible with remote starters. Before you purchase a remote starter, make sure to check if your car is compatible with the system you're interested in.
Professional installation: While some remote starters come with installation instructions, it's often best to have a professional install the system for you. Professional installation can ensure that the system is installed correctly and won't damage your vehicle's electrical system.
Warranty: Make sure to choose a remote starter that comes with a warranty. This can help protect your investment in case the system malfunctions or needs repairs.
Price: Remote starters can range in price from a few hundred to several thousand dollars, depending on the features you choose. Make sure to choose a system that fits within your budget and offers the features you need for car show season.
If you want to get a remote starter installed in your vehicle before an event, go ahead and reach out to us here.
Conclusion
Car shows are a great way to see some of the most unique and beautiful vehicles from across the country. Whether you attend for fun or to display your own vehicle, there are many automotive events to choose from in Canada. Make sure to pack appropriate items and follow etiquette guidelines to ensure a fun and enjoyable experience for everyone involved.
If you're attending car shows during the summer or winter months, consider installing a remote starter to make your vehicle more comfortable and convenient. With the right system and professional installation, a remote starter can help you make the most of your car show season.