Automatic Car Starters For Summer Months
The Benefits of Auto Starters When the Weather is Warm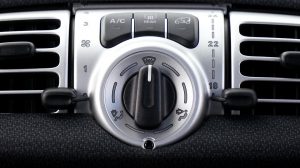 Automatic car starters are often used on a cold, blustery day to get your vehicle running and warm without stepping into the chill. But automatic car starters can be just as useful in the steamy summer months as they are during frigid winters.
Cooling Your Car When it's Hot Outside
No one enjoys getting into a car that's been sitting in the heat. Burning the back of your legs on the seats can be painful, and it can be difficult to touch the steering wheel. Auto starters allow you to turn on your car—and your air conditioning—before opening the doors.
Finding Your Car in a Crowded Parking Lot
Summer brings crowds to theme parks and festivals. It can be frustrating to try and locate your car in a big parking lot, especially in an unfamiliar area. If your automatic car starter has a panic feature, simply press the button to trigger the alarm and flashing lights. You'll find your car in no time.
Opening your trunk when your hands are full
Taking your kids to the beach requires extra hands due to all of the stuff they need. Shovels, pails, towels, boogie boards…it can be a struggle to get back to the car at the end of the day, let alone open the trunk. Some auto starters have features that let you open your trunk automatically by pressing a button on the fob, which can be a lifesaver.
Protecting Your Car From Thieves
Many people head out of town in the summer, traveling to visit family in other cities and states. Automatic car starters often have security features to foil car thieves, like needing the key in the ignition to shift out of Park. Some auto starters even notify the owner if someone tampers with the car locks or security system.
Opening All the Doors at Once
If you drive an older car that doesn't offer keyless entry, you may not realize what you're missing. You can open all the doors with one click, which comes in handy during car trips when everyone has to get in and out after stopping at rest areas. Fortunately, you don't need a new car to take advantage of keyless entry because auto starters have the feature built-in.
Automatic car starters can make your life easier at any time, no matter the season. You and your family will get used to the benefits so quickly you'll wonder how you ever got along without one.