Why Auto Starters Are Great for Summer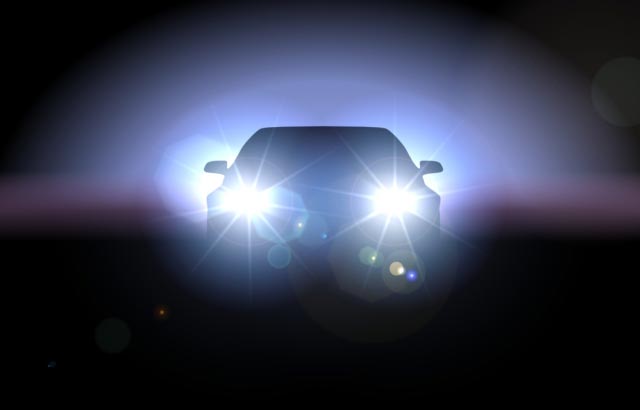 And Tips to Maximize Your Investment
Auto starters are a great investment for winter, for obvious reasons. But the benefits that they can offer in summer are equally as beneficial. In this article, we will explore the different options for remote starters, along with the perks and different ways they can enhance your vehicle and driving experience.
What Are Remote Car Starters?
Remote starters are a wireless, radio-controlled device that have the ability to start your vehicle's engine from a certain distance away. They most often come in the form of what looks like a key fob, or a small remote control with buttons to start the ignition. They sometimes offer additional functions depending on which you purchase.
The distance from which you can start your vehicle with the remote is typically listed on the packaging. Some offer engine start at a distance of 500 or 1000 feet, while more powerful starters come with a range stretching as far as one mile. Additionally, some models can offer the option of locking and unlocking your doors, turning on climate control, trunk opening, seat warming and other control options from your smartphone.
Types of Remote Starters
There are several options for remote starters that are available to consumers. Let's explore the different options and dig into them a little deeper.
Factory Systems
A factory system would be a system that is already installed by the manufacturer of your vehicle. These factory systems generally do not offer nearly as many benefits as an after-market remote starter would, such as distance and additional features over and above the standard engine start.
Aftermarket systems
These remote starter systems offer longer range and multiple features. They can provide you with water-resistant technology, USB charging and LCD screens. Some can even offer advanced security systems and sensors to detect theft or impacts.
Hand-Held Transmitter
Most remote starters operate via hand-held remote transmitter which allows you to start your vehicle from a distance. You would simply push the button to start the engine. These transmitters are usually the size of a key fob and can easily fit in your pocket or bag.
Smartphone Control
These remote starters allow you to pair them with your smartphone. An app would be downloaded and your phone would be used to start your vehicle. These remote starters typically feature two-way capabilities, which means you would receive information about your vehicle on your device, such as confirmation that the engine is running.
Aren't Remote Starters Just for Winter?
No. Remote starters can offer you a lot of incredible features in summer, such as turning on the air conditioning so that your car is nice and cool when you get in. This is a great option for families with children.
The Benefits of Having a Remote Starter in the Summer
Having a remote starter can offer benefits year-round. Below, we explore some of those benefits and dig a little deeper into each one.
Cooling Your Car
This is the more obvious feature. Climate control options are available on many remote starters. This feature is a popular safety feature amongst families with younger children who would not do well getting into a hot vehicle, freeing up time and eliminating the need for parents to run to their vehicle to start it and turn on the air conditioning beforehand.
Finding Your Car in a Crowded Parking Lot
Summers are a busy time for shopping and outings. Often, parking lots are crowded, and it is easy to forget where you have parked your vehicle. A remote starter can help you find your vehicle in a snap.
Security
A remote starter can set off an alarm if theft or break-in is detected on your vehicle, alerting others and scaring away perpetrators. This is a great feature to consider if valuables, such as laptops or electronics, are often left in your vehicle.
Open All Doors at Once
Some remote starters offer bypass modules that will allow you to lock and unlock your doors.
Increased Resale Value
Remote starters are a feature that most people appreciate in a vehicle. Resale value can increase with the addition of an auto starter and can make selling your vehicle easier in the future.
Phone Integration
Many older vehicles do not have Bluetooth integration. A remote starter can offer this feature and allow you to take calls and even integrate music into your system, via your smartphone.
Keyless Entry
Several top-rated remote starters feature lock and unlock buttons, which is convenient if your vehicle has power locks but lacks keyless entry. This is helpful when the weather is frigid and you don't want to remove gloves to start your vehicle. Keyless entry is also a nice feature if you have a lock and unlock button on a fob that is separate from your vehicle's key.
Put Your Investment to Maximum Use
If you're going to take the plunge and invest in a remote starter, be sure to understand all of the features and benefits it can offer you so that you take full advantage of your investment. The above list can help you determine which starter might be better for you once you determine the features you will most often use. The most important thing to note is that remote starters offer far more options than just your standard vehicle start-up and warm-up in the winter months.