Car Audio in Ottawa — What Drivers Need to Know
Frequently Asked Questions About Car Audio in Ottawa
Nothing beats hitting the open road with the windows down and the tunes turned up. When it comes to car audio, Ottawa drivers want the best—after all, we spend a fair amount of time on the road. Whether you're a daily commuter, like to get away for the weekend, or just enjoy exploring the city in your car, having the right soundtrack can make all the difference.
AudioMotive's experts are ready to help you with a free estimate about your new car audio setup!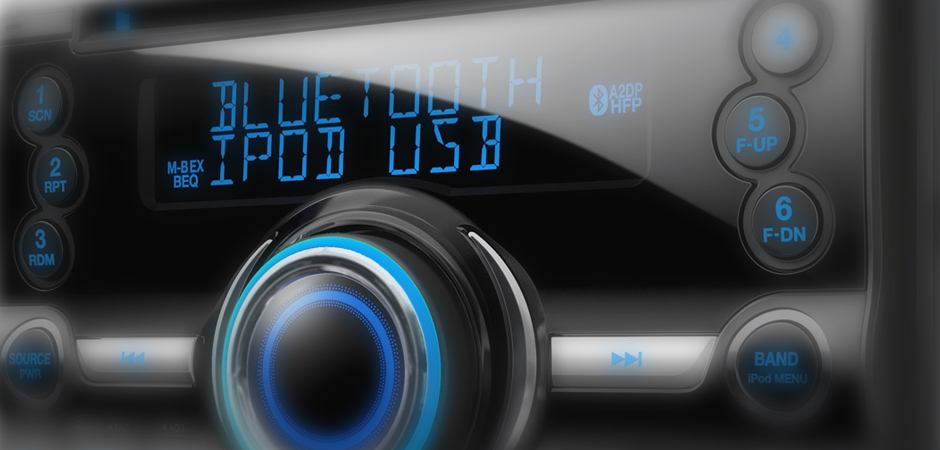 Get a Quote Today!
Please fill out this form and we will get in touch with you shortly.
Frequently Asked Questions about Car Audio in Ottawa
We're ready to help you sort through all the info out there about car audio in Ottawa. Check out some of the top questions we get from our clients below:
Stereo, audio system, tuner, amplifier… what do I need? Where do I start?
It depends on what you're looking for! If you want to increase the volume and sound quality of your speakers, you might be able to upgrade to higher-quality options. If you're looking at boosting low-end by installing a subwoofer, you'll need an amplifier that can convert the low-output signals from a CD player, radio tuner, or auxiliary connection into higher output so it can effectively power speakers. If you just want to improve your audio options by installing BlueTooth® or USB connectivity, a new controller might be your best bet. The first step is determining what you want—from there, AudioMotive's car audio experts can help you find a product to suit your needs.
Will I need to upgrade my speakers?
In most cases, the factory speakers that came in your car can handle an aftermarket CD receiver's output. With that in mind, there are always performance limits. If you find a lot of audible clipping when you turn up your stereo (the audio starts to distort or has added noise not present in the audio source), then your speakers are likely working overtime and are pushing their performance limits. Better speakers offer greater clarity and sound definition, and have higher performance limits.
Why do I need to upgrade my car audio system?
Are you interested in better sound quality? Need a more dependable radio tuner? Do you want to be able to take phone calls hands-free via BlueTooth®? Then you might need to upgrade your car audio system.
I've found a new stereo I like—will it fit in my dash?
Before buying any stereo, make sure you check the dimensions of your existing stereo and look for any listed dimensions of the models you're looking at. If they match up, chances are you're good to go—but the best way to be certain is to contact the experts! At AudioMotive, we'll help you find something that'll fit perfectly and deliver the performance you're looking for.
What's the difference between a stereo and a receiver?
There's a lot of terminology to work through when it comes to car audio. Thankfully, it's pretty easy to figure out. "Car stereo" is usually a catchall term to talk about car audio systems (which are also sometimes called head units). Receivers, meanwhile, are head units with built-in amplifiers.
I've got stereo controls on my steering wheel. If I install a new car audio system, can I still use them?
Absolutely! All it takes is a special adapter, which can be easily installed by the experts at AudioMotive. We'll carefully ensure the adapter is working properly, too, so you can continue to operate your controls without having to take your hands off the wheel.
Can I connect my phone or MP3 player to my stereo?
Of course! This is a fairly standard feature in most factory-issued stereos and car audio systems, but if you've got a slightly older vehicle, you might be looking to upgrade. Many car stereo systems come equipped with both USB and auxiliary inputs so you can hook up a device and play audio off of it. Some even feature BlueTooth® options! There are pros and cons with each input method, though: auxiliary inputs tend to have more background noise, and you have to control the music from your device directly; BlueTooth® wireless connections offer great sound quality and are reliable, but the sound quality can suffer, and interference is possible; finally, USB connections are an excellent option, but there can be a delay in your control inputs as each track loads off your device.
Can I add hands-free calling with a new stereo?
Yes! Again, this feature is increasingly common in newer cars. BlueTooth® hands-free calling is possible with a new car audio system in Ottawa. Some car stereos and control systems can even run certain internet apps. Some allow music streaming and hands-free calling, while others can integrate with Google Maps to act as a navigation system. There are plenty of options!
Car Audio in Ottawa from The Experts at AudioMotive
Why AudioMotive? It's easy: our team combines a passion for cars with expert knowledge and know-how to get the latest and top-of-the-line car components installed in your vehicle. If you're looking to upgrade your car audio in Ottawa, contact us today. We're always ready to help you find the best products to perfectly match your needs and style, and we'll make sure it's installed with professional care.
Contact us today to book your installation appointment