Frequently Asked Questions About Automatic Car Starters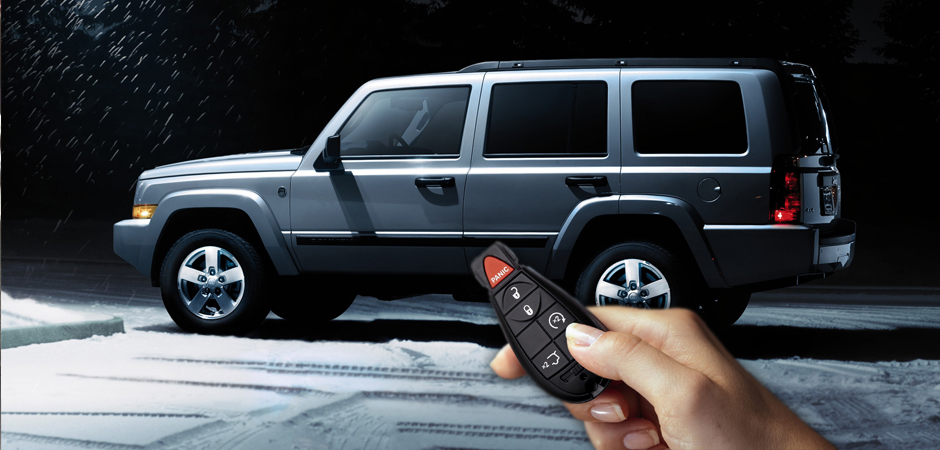 Get the Answers You've Been Looking For
Are you an Ottawa driver tired of getting into cars that are too hot in the summer and freezing cold in the winter? There's an easy solution: automatic car starters!
Automatic car starters let you get your car up and running before you walk out your front door, ensuring you get into a climate-controlled vehicle each and every time. Don't waste time waiting for your car to warm up or cool off, and make your commute in comfort every time with an automatic car starter from AudioMotive!
Get a Quote Now!
Get a Quote Today!
Please fill out this form and we will get in touch with you shortly.
Frequently Asked Questions
There's a lot of information for car owners to sort through about automatic starters, which is why we've compiled answers to our clients' top questions in one easy-to-access location.
How long will my vehicle stay running for? What if I can't make it to my car in time?
AudioMotive Control Modules ensure your car engine shuts off if you don't get to it in time. You can set the cut-off point so you're not wasting fuel if you can't make it out the door in time.
Do I have to change any starter settings to drive away when I'm ready to go?
Not at all. Simply head out to your car, unlock the door, put the key in the ignition, and turn it on as you would normally. The only difference is, because of your automatic car starter, you're getting into a comfortable, running vehicle—no more uncomfortable commutes!
What other features do AudioMotive car starters have?
In addition to starting your car remotely, keeping it the perfect temperature, and monitoring your engine, automatic car starters also allow you lock and unlock your doors from a distance. In fact, when you activate your automatic starter, the control module will ensure your doors are locked so only you can get in. Some models also allow you to open your trunk from a distance. AudioMotive car starters systems also feature a timer mode that will let start and run your vehicle periodically before shutting off, perfect for those extra-cold winter evenings!
How does an automatic car starter keep my car the perfect temperature?
It's easy: simply set your heater or air conditioner controls the night before. If they're set to kick in once your engine is running, starting your engine remotely with an automatic car starter is the only thing you have to do. For days calling for frost, make sure your defroster is ready to run and you won't have to scrape your windows! When you start your car remotely, the air conditioner or heater will kick in automatically, giving you a comfortable vehicle to climb into when you're ready to hit the road.
How do I know the automatic car starter is working?
If you're indoors when you start your car, take a look out a window and watch your car's parking lights. When you activate the starter, the lights will flash once to let you know the signal's been received.
Are these starters safe for my vehicle?
Yes, AudioMotive automatic car starters are absolutely safe. The starter will not work if the vehicle isn't in park, and it'll immediately ease off when your engine starts to run. In fact, our control modules are probably better at starting cars than humans are, as they won't accidentally grind the starter.
Comfortable Commutes Every Time
Ottawa's a commuter's city, and if you've spent any amount of time driving in the region, you know how frustrating it can be to get in a car that's too hot or too cold, spend twenty minutes letting it warm up, and then fight traffic to get to where you need to be. The solution is easy—get an automatic car starter from AudioMotive today, and make sure every commute is smooth, easy, and comfortable from point A to point B!
Contact us today to book your installation appointment—the only problem? Once you start using an automatic car starter, you'll never want to go back!