Beat the Heat with Car Window Tinting in Kanata
Cut the Glare and Drive in Comfort with Professional Window Tinting
Even with sunglasses, glare on the windshield can really ruin your commute to and from Kanata. What's more, UV rays through the glass on a sunny day, even in the comfort of a car, can cause burns and put you at risk of greater skin issues.
Thankfully, car window tinting in Kanata can help you reduce the glare on the road, keep you out of harmful UV rays, and ensure your car is comfortable whenever you need to be behind the wheel.
At AudioMotive, our car window tinting products will:
Reduce glare by as much as 90%;
Install smoothly, ensuring no bubbles or peeling;
Last for years to come, letting you drive in comfort;
Add security by helping keep valuables out of sight;
Match your car perfectly thanks to a wide selecting of tinting options; and
Add strength to your windshield, helping reduce the chance of shattering.
Ready to get started? We're ready to help you. Contact AudioMotive today to get the tint you want and drive in comfort and style!
Get a Quote Today!
Please fill out this form and we will get in touch with you shortly.
Professional Car Window Tinting Products
Trust the professionals when it comes to car window tinting in Kanata. At AudioMotive, we're proud to carry a wide selection of window tinting products, including the latest LLumar protective film applications. Whether you're looking for a bit of shade on your commute or want something for additional security, we're ready to help.
Not sure where to start? That's okay! We're here to help. Contact us today to discuss your options with our window tinting experts. If you want to see car window tinting options before you start, check out our Window Tint Simulator to get a sense of how your car will look after your tint is applied.
Learn More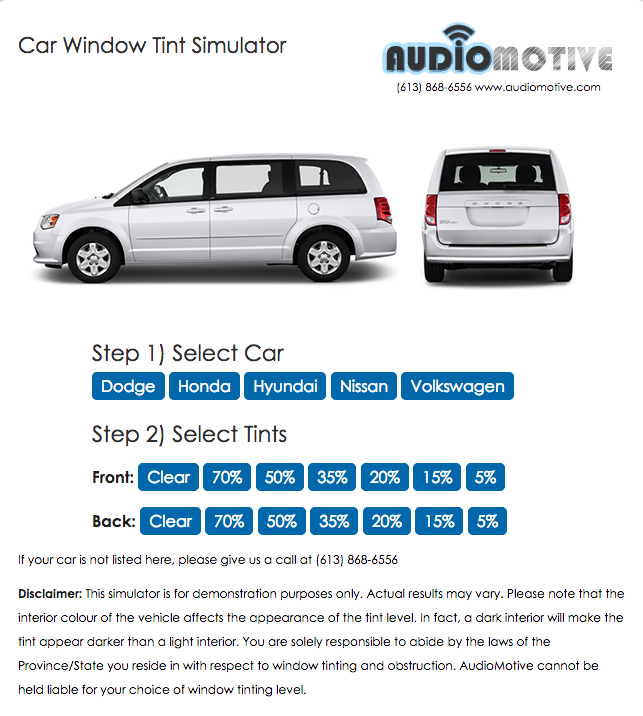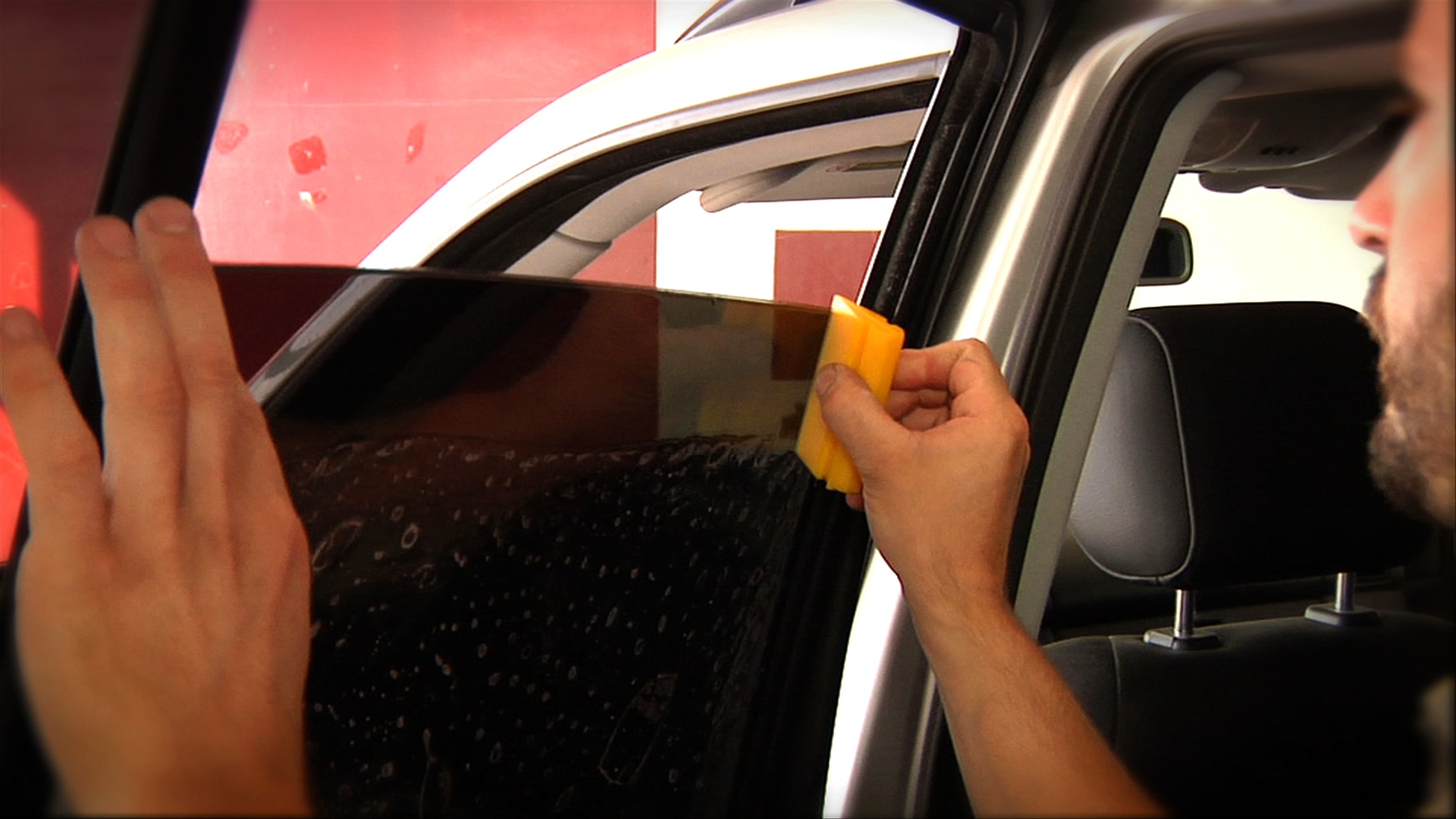 Get Your Free Tint Estimate Today
Car window tinting can make the difference between a roasting 36°C interior and a comfortable 20°C interior. LLumar films, in particular, add additional security and safety features by strengthening windows and holding broken glass in place. Depending on the shade you choose, you can also hide your valuables easily with an easy tint application.
So what are you waiting for? Get your free car window tinting estimate today!
Get An Estimate